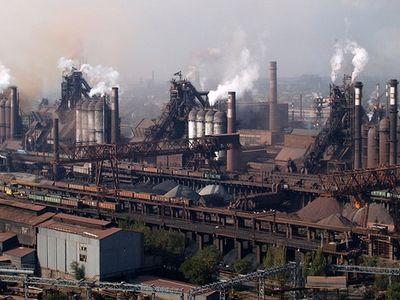 Research company BMI Research has issued its report regarding the generation and use of zinc. According to analysts, over the next five years, these two indicators in relation to refined metal will increase. The average rate of growth annually will amount to 1.9 and 1.7% for production and consumption respectively. The company has called the most significant players of the global market for zinc. In the future, they will be China and India.
Analysts propose to consider the activities of the leader of the Indian zinc sector company Hindustan Zinc. Manufacturer of metal expanding production capacity. From January to March in the country's production of zinc has increased by 44.5% compared to the same period of 2016. The index reached 222 thousand tons. But this is not the limit, the company intends to increase investment to expand capacity. In accordance with the BMI in 2021, the consumption of the metal in India will be 745000 tons. While in 2016 this figure was 616000 tons.
In China, increased consumption of zinc was resumed in 2016. Growth is planned to last until the end of this decade. But in the long term the prognosis is not so rosy. Consumption of zinc will start to fall. Respectively, will stagnate in the world industry of zinc. However, in the near future the problem will be a shortage of zinc concentrate. In recent years the extractive sector has observed the closure of facilities. Most likely, these enterprises into operation will not return. The shortage of raw materials is mainly affected exhibitors from China, depending on the supply of concentrate. However, for vertically integrated companies is not so bad. They will benefit, as the cost of metals in the future will continue to increase.