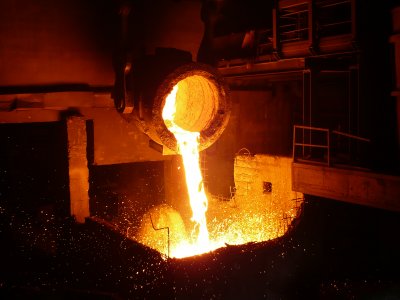 At the Mariupol metallurgical combine of a name of Ilyich and Azovstal (Metinvest), there are still problems with the shipment. This is due to the difficulties of the pass by rail between Kamysh-Zorya — Volnovakha.
However, the CEO of Ilyich plant Yuri Zinchenko hoping for the opportunity to increase production. He also noted that Ukrzaliznytsia has not fulfilled the promises regarding the increase of freight trains.
In order to reduce production jobs, the heads of the plant looking for other ways of delivery of raw product to Mariupol. In particular, it is possible to obtain iron ore from the port South to Mariupol. However, the above direction makes it more expensive raw materials, and therefore the cost of the finished product.
Also, the General Director MMK to them. Ilyich Yury Zinchenko said that due to lack of vessels Ukraine, Metinvest had to hire foreign fleet. Besides, it is necessary to obtain permission to carry out cabotage regime fleets in Ininfrastructure Ukraine.
According to Deputy Minister of infrastructure of Ukraine Yu. Lavrenyuk, «Metinvest-shipping» applied to 4 of the ship as much as 19 may. But the permission is still there, said Yuri Lavrenyuk. If you continue to continue, the plant will be forced to reduce production because of the lack of the raw product. This was stated by the General Director MMK to them. Ilyich.
Y. Zinchenko made a statement to V. Omelyan (Minister of infrastructure), that impact on the acceleration of approval. According to Zinchuk, it is unacceptable that the bureaucracy was the reason for reducing production.
Prior to that, the management of the steel plant said that it reduced the production due to problems of delivery zhelezorudny, coke Ukrzaliznytsya. It should be noted that for 2016 on the direct flight was not dovesti more than 6 million tons of the raw product. As a result, it reduced the production of iron nearly 1 million t And the production nearly 1 million tons of iron has been unable to compete with other companies due to the rise in deliveries of raw materials by sea.
In may 2017 the plants got a new problem. Again associated with Ukrzaliznytsya, which is not able to carry out the delivery to Berdyansk. This trend was alternative delivery zhelezorudny to Mariupol port. In the end, the Ilyich plant accounted for 1 day to make a stop one blast furnace.
Every day the plant loses 2 — 3 flights in the direction Kamysh-Zarya.
Recall from 9.11.2016 year was officially opened the reconstructed section of the directions from Kamysh-Zorya — Volnovakha. The company expects to increase the bandwidth of a given path, but the increase was not implemented.
Then the newly reconstructed railway line was opened 25.05.2017 year, but the increase in throughput and is not observed.