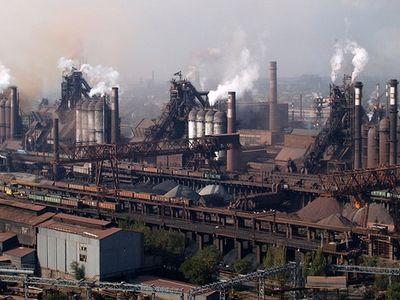 In accordance with the company's forecasts BMI global production of copper from raw materials for five years will increase. Annual growth will average 4.1 percent. At this magnification, by 2021 the figure is expected to reach 23.7 million tons. For comparison, in 2017, the production of copper will be about 20 million tons. This growth will be achieved thanks to the commissioning of a number of significant projects. It will also expand the extraction of metals from mines with small operating costs. However, in 2017 the industry a possible recession. It will be called strikes and the various conflicts that primarily affect Indonesian and Latin American production. BMI experts believe that the fastest way will increase production of the red metal in Peru. In 2016, the country received about 2 million tons of copper, taking second place in deliveries. In the first place is Chile, while China was displaced to third place. This year's copper mines Peru in assumptions will increase production figures up to the level of 2.6 million tons. By 2021, the country will reach an annual level of 3.7 million tons. Every year, Peru will increase copper production by approximately 10.2%.
Despite the fact that Chile will remain a leading position, its share in the global copper market will be reduced. If in 2017, the figure rises to 27.2% in 2021, the result will decrease to 24.7%. Production volumes will decline this year to 5.4 million tons, then increase to about 5.9 million tons. The main problems of the copper industry in the country — the decline in the quality of raw materials. This includes water scarcity and unresolved labor disputes.
Companies of China for the extraction of copper also will not show good results. This year the amount of production will not exceed 1.8 million tons. Five years later, this figure will increase to 2 million tons.