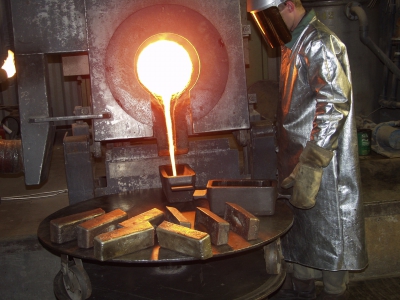 The Chinese customs service provided information in may concerning the export of steel products. Compared to April 2017 increased by 7.6%, reaching 6.98 million tons of steel. However, relative to may 2016 send abroad fell by 25.9%. During the five-month period, the export of Chinese steel rose to 34.2 million tons. In comparison with last year the figures decreased by 26.1%. Analysts have given their explanation for the reduction in export sales. Largely to blame anti-dumping duties. In some countries, they are introduced to the various types of steel products from China. You should also consider the stable demand for rental prevailing in the national market.
The favorable situation in China is confirmed by the data on the import of iron ore. Last month the purchase of raw materials amounted to 91,52 million tons. This figure is higher than may last year by 5.5%. In 2017, may became the third month, when the import of iron ore has grown around 90 million tons. While in 2016 this level is exceeded only in September and November.
From January to may this year in China from abroad came 444,8 million tons of iron ore. Compared to year 2016, this figure increased by 7.9%. According to analysts CRU, the significant reduction in imports of raw materials is not expected. The raw materials inventory in Chinese ports reach record highs. However, according to experts there are large amounts of low quality material. He's not in high demand. However, Chinese steelmakers continue to maintain capacity utilization at a higher level. Against this background, it is clear their interest in purchasing imported ore of high quality. Import of Chinese products remains stable. In may of this year the volume reached 1.11 million tons. For the five month period the number of products has reached 5.67 million tons. Compared with last year increased by 7%.