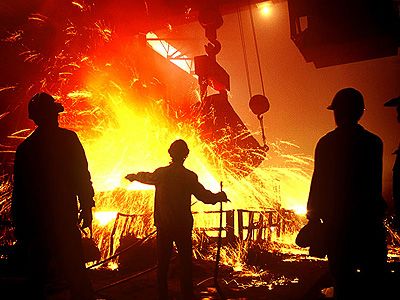 Included in UMMC Uralkabel made the purchase of modern equipment. It is mainly used for the production of winding wires. The cost of the unit exceeds 2 million RUB. The new device is designed for wire-drawing mill. It was installed in the shop No. 12. The main objective of receptor — manufacture of wire of rectangular cross section. Such products are made from a round rod. Diameter aluminum rods up to 12 mm. the size of the rectangular workpieces is based on the type of the final product. It can be current-conducting core, used in winding wire with paper or fiberglass insulation. Such products are typically used in the manufacture of transformers of different capacities.
His opinion on new equipment shared with the Deputy chief of shop № 12 Dmitry Smirnov. According to him, installation of the unit will contribute to the expansion of the winding wires. This will be possible due to the greater variability of the dimensions of the resulting wire of aluminum. Another advantage is compactness, which differs from the receiving device. Thanks to him, the shop was able to free up additional space. He was placed under the warehousing of semi-finished products. The undoubted bonuses can be attributed to the reduction of time for manual debugging of equipment.
This is not the last innovation in the enterprise. In the near future is planned the installation of another new installation. It will be located in the same shop number 12. It will hold on the line, dealing with the imposition of isolation from the paper. Thanks traction device, caterpillar type, it will be possible to produce widely-dimensional wires. The plant continues to develop actively, promptly responding to the demands of consumers.