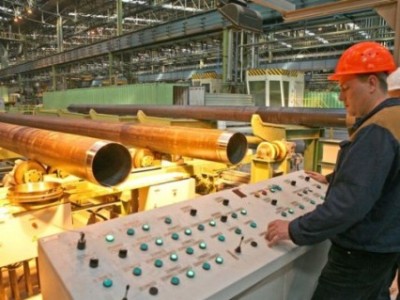 RUSAL invested more than half a million $ to manufacture special equipment. In particular, the company is at the moment produced one-hundredth the processing equipment of its manufacture.
«RUSAL» for the fifth year does not only repair and maintenance services theobromine, but also designing, manufacturing of special equipment for its production. The main objective of project work is the manufacture of high quality machines, machining technological operations associated with the processing of electrolyzers for aluminium factories of the company. We now have 19 different kinds of special technology of its production.
RUSAL was established through a private investment of the 100-th anniversary manufacturing machine. This unit was represented at the celebration. The performance of this unit occurred in the Krasnoyarsk branch of «RUSAL». The ceremony of departure anniversary of the machine was visited by the Governor of the Krasnoyarsk territory Viktor Tolokonsky.
The Governor suggested that «RUSAL» will continue to be able to leave these machines on the world market. He mentioned that the company produces high-quality technological equipment and its engineering design is widely used in other Krasnoyarsk enterprises.
Released the equipment of own manufacturing has unique suspension on the drive wheels. In addition, the vehicles have electronic engine management. In addition, due to the use in the manufacture of catalytic Converter gas, machinery will not cause harm to the environment. This was told by A. Barantsev (headed by engineering and construction business of the company «RUSAL»).
This special technique is already used in the factories of «RUSAL» (Krasnoyarsk region, Khakassia, Irkutsk oblast).