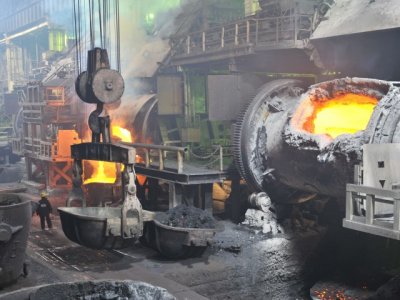 Government of Odisha, one of the States of India, adopted a new draft submitted on iron and steel company JSW Steel. This is the largest national manufacturer suggested to consider the project for the construction of the metallurgical plant. Its annual production capacity will reach 10 million tons. The project will cost 500 billion rupees. In dollar terms, this amount will reach about 7.8 billion USD.
To date the company has not decided on a specific construction site. But it is likely that the building will be carried out on the site intended Corporation POSKO, Korea. The Korean manufacturer was planning the construction of a metallurgical plant in the area. Annual production capacity was to reach 12 million tons. However, the launch of the Korea project took place. At the beginning of 2017, the Corporation, the property was returned to the state. Representatives of JSW Steel limited claim that they will be able to build your own plant for four years.
This is not the only project that plans to implement JSW Steel. In accordance with the second scheme the company intends to build shlamoprovoda. Its length is 320 km, located between the port of Paradip and the town of Joda. This project is also approved and approved by the administration. In accordance with the project delivery for the new steel plant will be annually 30 million tons of iron ore. The estimated cost of the project is 37 billion rupees. In dollar terms, would amount to about 580 million USD.
In addition to these two projects, the company is very interested in the development of iron ore deposits. Two of them also located in the state of Odisha. The state government has issued licenses to two more companies — National Mineral Development Corporation, Bhushan Power & Steel Ltd. They are going to make the construction of plants producing pellets.