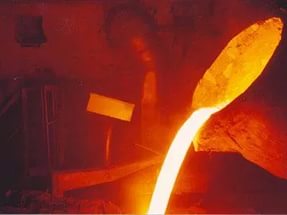 Vale plans to suspend operations of the mine for the extraction of Nickel Birchtree. It is located in the province of Manitoba Canada. As reported by the representatives of the Brazilian mining Corporation, the decision will come into force from the beginning of October this year. The Corporation reported the reasons of a stop of the enterprise. Basic — low cost of Nickel. Over the last six years, the price has dropped almost 70%. Another negative factor is the deterioration of the quality of raw materials. Not surprisingly, given the age of the mine, who turned 51 years old. Vale experts claim that Birchtree close to exhaustion.
Despite the planned closure of the Vale, little will change. The canadian assets will continue to produce Nickel in the same amount. As for Birchtree mine, its annual production volume is about 6000 tons. This indicator can be obtained by recalculation of the ore to the cleaned Nickel. The company plans to compensate for this reduction due to the expansion of the production plant Thompson. It is also located in Manitoba, in the modernization is expected to invest about 100 million USD.
It remains to decide what to do with those who remain out of work. The representatives of the Corporation said that the closure will result in unemployment for 200 or more employees.
Today, the Brazilian Corporation is a leading global supplier of Nickel. Main assets Vale is located in Manitoba and Ontario provinces of Canada. Birchtree is not the only mine, which were suspended by the Corporation. In March this year, was closed the Stobie mine, which is one of the oldest mines in the canadian mining sector. Extraction of raw materials, the company was started in 1890.