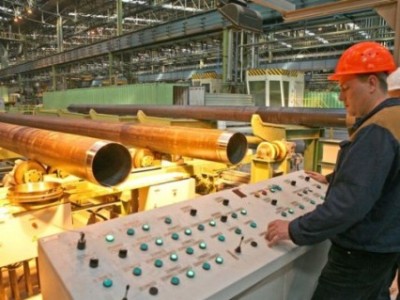 Company Wabash Natinal nominated to become one of the finalists Swedish Steele prayz 2017. Their work is a completely new development of the bumper of the RIG-16, which is a protecting element for the rear in trucks.
Swedish Steele prize is given annually for great achievements in project activities. Company of America Wabash Natinal entered the four finalists this year.
Possible protection element RIG-16 largely skipped standard rear bumpers. One of them is that it protects from tackle smaller vehicles.
Three years ago, developers came up with the idea about a completely new form of the bumper. He had to eliminate the threat of damage to passengers in a collision. Innovations, however, were not to harm the technical properties of a part.
The design included many of the properties of steel for high strength, which ensures the usefulness of the molding. With this number of used parts confidently halved.
Applying a fairly thin sheets turned out to greatly reduce the scope of welding works. In addition, increased energy absorbing capabilities of the structure. The result of such razrabotochnuyu action was a new type of bumpers for a trailer with maximum ease and efficiency.
On conviction the developers selected the material ideal for the areas. A large role was played by light weight steel, high strength and easy to weld. Without them, the creation of a new kind of bumpers would be impossible.
Jury also commented on its decision about the inclusion of participants in the finals this year. According to them, the newly created bumper crossed the limit requirement from North America. In this regard, including effective protection in collisions with offset.
For twenty years the award of the Steele prize Swedes are enterprises of different scale and honest person. The main condition is the development of new methods of production, under which the maximum used steel grades is high strength.
The winner receives a statuette by the famous Swedish sculptor. Also the prize is a monetary reward of one hundred thousand seam. The selection of the winner of the money is transferred to charities at the recommendation SSAB. More detailed information is provided on the contest website.