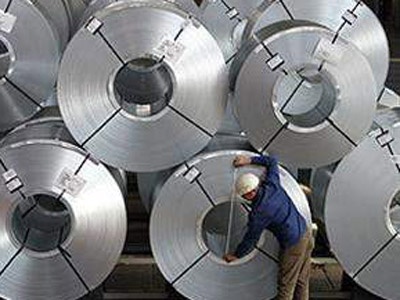 Even though public policy in India metallurgy has a considerable purpose to realize it completely is difficult. Implementation will require the fulfillment of certain conditions, including the macroeconomic factors and dynamics in demand and supply.
A key requirement of the updated program stanat not a magical stroke of a wand for the sphere. Indian steelmakers even with the condition the primary use of steel in the country will not help in solving the problem even in government projects.
According to one of the metallurgical Ministries of the past and current fiscal years, consumption in the country amounted to more than 80 million tons. Of the total amount of the import went only 6 000 000 tons. Approximately five million tons of import seemed flat-rolled type. The sale of this product at most went into the automotive business in Asian countries: South Korea and Japan. The fifth part of this goal was a long rental, used in the construction industry.
Only about four hundred thousand tons of long and flat rentals were used in the past fiscal year for public purposes. Basically, they concerned the construction and improvement of the infrastructure sector. This suggests that the new policy industry in India covers less than 1% of the total use.
Thus, under the new industrial policy new Delhi, gets less than 1 percent of the total steel consumption volume.
Stock exchanges in the country reported on its assessment on the programme of support from the government for industrial metallurgy. Shares of Tata steel are losing 2.18 percent and Jiasui Steele lost 2.3 per cent of the cost. Jindal steel & Power fell by 4.35%, while SALE have a loss of almost three percent on their shares.
According to people, analyzing stock, listing of shares is also changed by the exchange rate of rupee. Now this factor was strengthened, which helped the steel sector of India. However, it did create a lot of difficulties metallurgists, working in foreign steel markets.
On Wednesday, the government under the leadership of Narendra modi agreed on the updated state policy in the steel sector. Its aim was a significant development of the industrial sector of the country. Also the steel sector will be modernized, and the demand for steel will grow as a result of the project.
The programme clearly defines the goal of increasing melt in the country for the year.
It is planned to produce up to three hundred million tons, and to achieve this in 14 years. The growth of consumption of 98 kilograms per person. And reducing dependence on foreign sales one of the types of coal will be twenty percent.