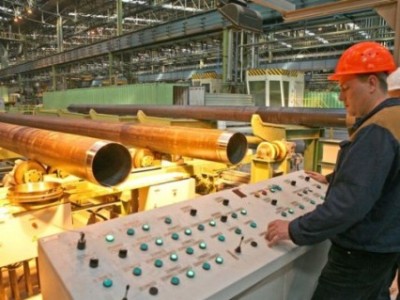 The company KGHM, Poland, is the second largest European producer of copper. Her representatives said that the second phase of the project construction of Sierra Gorda will not be realized. The construction of a copper mining plant in Chile to be halted amid declining value of the red metal and excessive costs.
In 2012 KGHM acquired 55% stake in the plant. At the time Sierra Gorda belonged to the canadian producer Quadra FNX. At that time, the deal represented the largest takeover of an international level in which participated Polish company. In that year, the price of the red metal on the LME per ton was USD 10,000. To date, the cost has decreased almost twice, reaching about 5.5 thousand USD/ton. The lower the cost, the Polish company has repeatedly made a reassessment of the value of the purchased asset. It is this need became one of the factors that triggered the loss-making company in 2015−2016.
An opinion was expressed by the CEO of the company Radoslav Domagalski-Labedzki. According to him, the abolition of extension, performance of the works needed to be reviewed a decision not to be.
Today, 55% of the Chilean copper mine owned by Polish company. The remaining 45% are owned by Japanese Sumitomo Metal Mining. In operation, it was introduced in 2014 in July. In 2016, the plant produced 98000 tonnes of concentrate copper. It was assumed that its production capacity will increase to 220,000 tons annually, but now about the project can be forgotten.
The decline in the global market of copper makes itself felt. Corporation BHP Billiton, Australia, came to the decision to sell Cerro Colorado. We are talking about the most shallow of the Chilean copper mining company. Its annual output reaches 74000 tons.