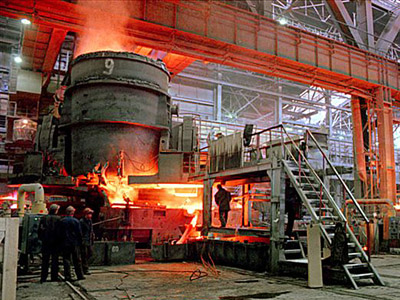 BHP Billiton is planning to build two open pits, the mining of Nickel ore. To this end, representatives of the Australian mining Corporation applied for a permit to the Agency in protecting the environment of Western Australia. The speech is about the asset Nickel West. This complex includes three career, two refinery and three concentrators. Together the annual production capacity is about 100,000 tons of metal. The share of production accounted for about 5% of the world production of Nickel. While recent data indicate a decline in the quality of raw materials mined in the quarry Mount Keith. Given this fact, BHP Billiton is necessary to develop new deposits. This will allow you to return to the previous level of capacity for refining plants. The representatives of the Corporation said that the two new careers will be put into operation until 2023. In case of successful implementation of these projects, the future of the complex will be completely secure.
In 2013, BHP Billiton forced to reduce the carrying value of the asset Nickel West for 1.25 USD. This happened on the background of reduction of prices on Nickel in the global market. In the result, BHP Billiton put the asset for sale. But wanting to buy Nickel West at that time was not. As a result, in 2014, the Corporation abandoned the idea of producing disinvesting.
Interestingly, today the participants of the global Nickel market are afraid of possible oversupply of the metal. These assumptions appeared after the appointment of the new Minister of the Philippine mining industry. May 8 came to power, General Roy Cimatu, recommended the continuation of active mining. Regina Lopez at the time, advocated for the closure of the mines, while the new Minister is confident that their operation will bring significant income to the Philippine economy.