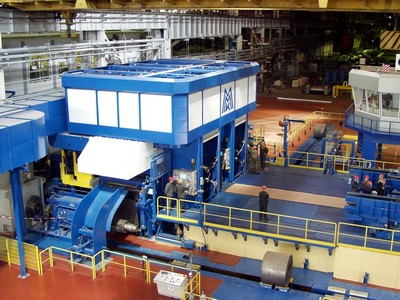 The terms of reference of the market of metallurgical products in the Russian Federation remain complex. To such conclusion came the research Agency of the UK MISP. People who buy steel products, are reluctant to make deals with the sellers of the goods. They want to see a more clear picture of the market and comment on the new price. The latest initiative concerning prices unfounded and not reflected real demand.
The sellers from India have doubts about the latest domestic long-term proposals. According to them, they absolutely do not have the support of market and economic principles. MISP took to a lack of desire to commit long-term orders from buyers.
On the Ukrainian steel market Outlook remains unchanged. Metallurgists of Ukraine predicts that the next quarter will be a difficult trading period. Now in the MISP observed no strong desire to undertake procurement in construction firms.
In March quite alarming was the mood of the buyers in Turkish cities. Turkish services customer service will continue to maintain established inventory levels in the interim periods. They refer to the inaccuracy of constitutional reform in April, which is associated with a reduction of activity in the construction and industrial sector. Sellers focused on the Asian market because of rising competition from Russia and India in the middle East and North Africa.
The demand for steel for construction in the UAE continues to stay low. For this reason, the market situation is stuck in a pending mode. Importers can not decide on long-term orders because of the month of Ramadan, which begins may 26. As for their doubt is affected by the approaching summer season. It was at this time manufacturing tradition is getting weaker, when it comes to finished steel products.
South African sellers are waiting for what sizes sales steadily on the not very high level in the next quarter. Such conclusions they do of the weak economic performance and problems with the government. The latter may not use a stable policy towards industry. The final buyers are taking materials only for covering current needs.
Suppliers from Mexico wary of filling warehouses, worrying about price changes. USA, in turn, carefully tracking incidents at the border.