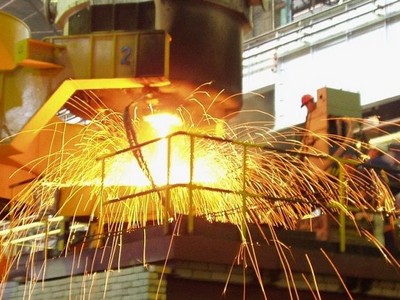 Aluminum prices reached the highest level in the last two years. This fact contributed to the positive assumptions about China. There is an expectation that there will be a reduction in sales volumes. Also all hope that oil prices will soon be restored as well.
Aluminium for three-month deferral of deliveries on the metal exchange in London grew up. Growth rates will be eight percent, reaching a peak in the spring of 2015. In cash terms, this amounts to nineteen hundred and sixty dollars per ton.
The potential for growth in the aluminium market will be as long as China does not change its policy. Their attitude to environmental issues very seriously and consistently. This situation was investigated, the analyst Etie securities Nitesh Shah. He is an expert on commodities.
China said that during the heating season plans to reduce capacity by thirty percent. It will be implemented in the framework of the programme to combat environmental pollution.
The improvement in sentiment on the subject of base metals coincides with the expected increasing activity in March. For eight months without interruption, it increases with the support of unexpected activity in the field of real estate. Also contributed to the strong boom in construction that pushed forward sales of building materials.
Sales within the market of aluminium has increased in January and February of this year. It was a challenge to restrictions imposed by the state with unfair prices. This is especially noticeable in the major cities, which include Beijing. Profit industrial complex in China increased by thirty-two percent over the same months. And this is the highest rate of increase in prices over the last six years. This has helped the rapid growth of the prices of all commodity groups.
Some Chinese experts believe that the influx predotvrashteniya measures will have a negative impact on the event. The increasing restrictions in the property sector, which said last year that could slow down housing sales. As a consequence, prices in this area will be significantly reduced.
Under the action of the government's new measures, the market is in any case will weaken. «The drop in sales can be up to 90%," said Yi, Xianrong. Currently he is Professor at the University of Kinda.