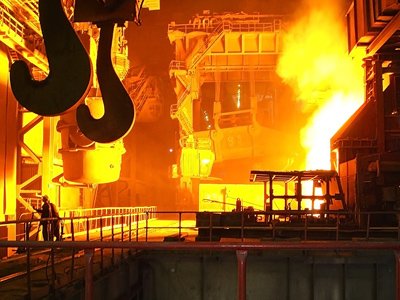 The expected connection assets in the field of metallurgy is under threat. European companies Thatstill and Tissenkrupp may not unite due to the German side. Being difficult pension negotiations are also hindered by the radicalism of the German trade Union organisations. When merged, the company would have saved the future of the plant Port Talbot, and saved eight thousand jobs in Britain.
Talks between the Indian and the German side last for more than a month. However, for such a long period of talks, no result has not come. Company and parts are still can not come to a common denominator.
A leading trade Union of Germans Idzhi Metal stressed its opposition to the merger of the two facilities. According to them, the deal is too risky for Germany. These conclusions were made because of fears that it will become the reason for the reduction of thousands of jobs. And drags the closure of plants in Germany.
In the UK has issued a warning from the pensions regulator. The organization said that Thatstill can be considerable problems with the introduction of the updated scheme of pension accrual.
In early spring workers Thatstill in the UK unanimously supported the merger. The offer, saving the business and eight thousand jobs are quite suited them. Thatstelugu threatened closure since March last year. From the moment when the Indian company has demonstrated that they have the opportunity to sell plants on the Islands. This situation has become the engine for strong political crisis and contributed to Prexit. However Tatasteel promised that the billion pounds will be invested in the upgrade of their British factories. Instead, they want to make changes in unsustainable pension plan.
If the planned joint venture of ThyssenKrupp and Thatstill freeze on the stage of the project, the second will take action. They will look for other partners in the European Union to implement plans for consolidating power.
In Tatasteel said that constructive discussion with ThyssenKrupp continues. Actively discussed the combination of European metallurgical enterprises. However, the final agreement will not be accepted in the near future. So there can be no assurance that these discussions will really be the beginning of active actions.