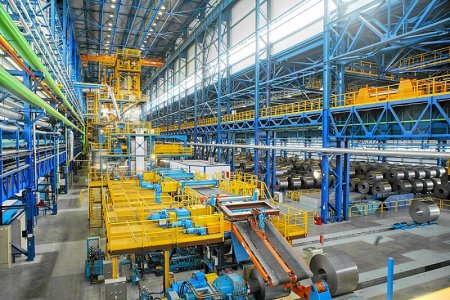 According to forecasts Shanghai metalz Market price of metal on the exchange will fluctuate. Shanghai stock exchange will see the price from 13700 yuan, up to 13900 yuan / ton. The reasons for such price fluctuations, as many and factors affecting it.
On Thursday evening, the price of aluminum in London increased markedly. Then she made 1914 dollars per ton on the stock exchange of metals. This is offset by short-term price falls to $ 1910 per ton. The reason was a noticeable increase in positions and trading volumes on the exchange. However, according to market participants, it is in some sense lost the power of growth. According to the analysis by Reuters, the aluminium on the London stock exchange moves to minimum position. They can be even less than $ 1,900 per ton of finished product. AGENTSTVO Shanghai metalz Market provided its forecast trading range. According to them, the tendency of aluminium to a growth in prices was short-term. And soon, the price range will be given greater stability. Then will range in values from about 1920 to 1950 dollars per ton.
Benchmark aluminum on the stock exchange in Shanghai has also become much lower. As of 24 March, the contract prices were 1958 dollars per ton of product. But it's still below its previous price, amounting 1970 dollars per ton. The situation on the Shanghai stock exchange continues to change constantly.
On futures exchange in Shanghai the opening of the aluminium was 13830 price per ton. After there have been fluctuations within the twenty-day moving arithmetic mean prices. The contract was closed at a price of 13 835 yuan per ton of material. This is a clear indicator of similar changes in overnite. According to forecasts Shanghai metalz Market prices will rise in the range of up to 13700 13900 per ton.
Aluminium available on the market vnutrenniaia have to be discounts. On Friday, his prices must be discounted from 130 to 170 yuan per ton.
This Friday it is expected the publication of the March activity indicators. Data will be presented of major countries of the European Union and the United States. The same statistics of orders for goods of long term usage in February in America. Apart from presenting the annual gross domestic product of France. In addition, you will monitor the decisions of the members of the Organization of countries-exporters of oil. They should comment on the decrease in shale oil production. It is also important to their decision about a parallel reduction in oil prices.