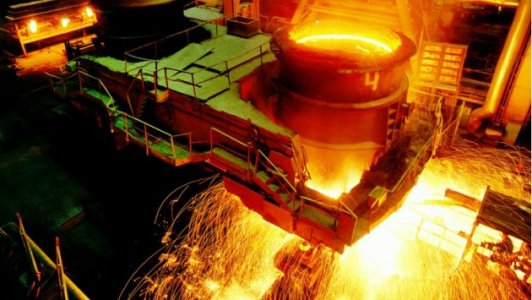 The right hand Director of joint-stock company «Severstal Management» in financial Affairs, visited Hanover. Alexey Kulichenko became one of the participants of the panel session of the exhibition industry «Hannovermesse». Held within one of the largest exhibitions in the world had a pretty extensive subject. Discussed the relationship between Russia and Germany in the digital economy, as well as «Индустрия4.0». The Congress participants discussed key aspects of the digital economy in the two countries and its interaction.
Participants in the panel discussion it was noted that the next revolution in the industry has special requirements for manufacturers. Among them, the open attitude to innovation, and even a renewed mindset. Besides, it is necessary to restructure the standardization of working processes. It should not go on top, as is happening now. And for this we need cooperation interested in new technologies, participants from across the European Union. Also was underlined the necessity of cooperation between partners from both countries interacting.
In the process, panel members talked about the new deals for work between Russia, Germany and the European Union. Discussed issues that affected the situation of the political sphere in the world and the existing restrictions.
During his speech Alexey Kulichenko actively shared plans of Severstal. He talked about digitalization and innovation in manufacturing enterprises. According to him, the company has considerable potential in this area. First of all it projects that use big data and the Internet of things. And also talked about their own electronic trading platform of the company. In Severstal there is a separate link, GPRS tracing digitalization projects. Leadership position of the link is called Chief digital officer company «Severstal management».
The event was actively involved in many political and business figures from both sides. Among them was one of the Ministers of the Russian Federation in this sphere. Managers of many Russian and German companies: Primarily SAP, Tribosystems and 4.0-Veit. The panel system was organized by the Eastern Committee of German economy, which the Executive Director was also present. But there were also representatives of companies such as Mangalasasanam Fund «Recongress» and Dutchesses.