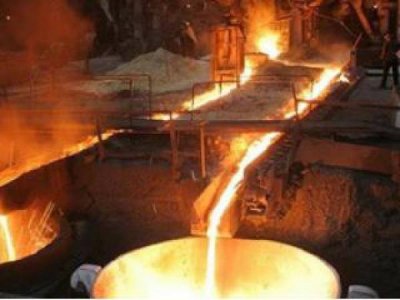 On Wednesday finally the price of iron ore and steel increased. Before that they were beyond the boundary of the lows in the next few weeks. However, traders suggest it is premature to rejoice at this news. According to their forecasts, in the near future, the market price will again be reduced. The reason for this is that the demand in the market is lower than the offer.
Taking in comparison the day the highest point, the metals declined in value. However, their cost is still kept much higher than the minimum in the beginning of the week.
On Futures exchange in Shanghai has grown the dynamic reinforcing the contract. It grew by 2.5 percent, to three thousand one hundred fifteen yuan/ton. In dollar terms this amount is equal to four hundred fifty-seven dollars. The cost of this contract in the beginning of the week was much lower. Then he had the lowest possible level from the beginning of last month. The cost per ton amounted to three thousand three yuan, or 441 dollar.
On commodity exchanges in Dalian, the cost of iron ore for delivery in early autumn also increased. Their growth was 2.6 per cent five hundred and sixty-six yuan/ton. In this session maximum is five hundred seventy-one and a half yuan. On Monday the price of contract record dropped. The level was five hundred and forty-one yuan, which is the lowest result since the beginning of January.
Prospective purchasers of raw materials in China is not in a hurry to take turns. Their decisions are not even affected by the recent decline in prices. Although thanks to him on Monday, the price of immediate delivery took a week minimum. In the beginning of the week it ranged from eighty to one dollar per ton.
When the prices fall each time a demand among buyers will be significantly reduced. Such assumption was voiced by one of Shanghai traders. His specialty is trading of iron ore. He also said that now on the market a lot of goods. For this reason, the sellers try to get rid of them as soon as possible. It is in their interest to sell until prices fall much lower. The demand for the purchase of steel goods among traders also dropped significantly. In the past few weeks, traders were actively buying steel. They did it in the hope that the price of products will increase. Now, however, they suffer losses due to falling prices, and as a result, consumer demand.