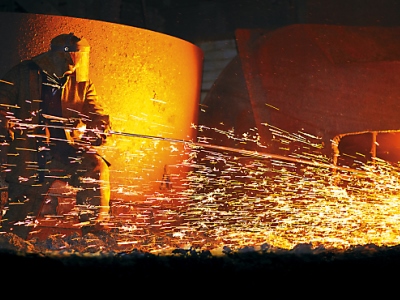 The plants of EVRAZ in 2014, hosts the annual week dedicated to security. The conduct of these Weeks dedicated to the world Day of labor protection. In 2017 the special events on the yard facilities to attract people to safety. Priority is necessary to note the transportation security and gas. In addition, employees and residents of the city, with Evraz will pay attention to other areas. These include Thrifty attitude to natural resources, the advantages of proper nutrition and lifestyle. An important moment of life of citizens as are the rules of home security.
Within Safe weeks at meetings of workers, production teams will discuss security. They will considered the specific behavior in areas of high gas danger. The second item will be the security of the transport sector enterprises. The third stage will discuss the safety rules in work with high-rise objects. The same managers will be carried out unplanned inspections in the shops. Thank you letters will be given to the winners of the company's safety and industrial activities. These include workers, personal examples develop correct safety in the workplace.
In the child educational institutions volunteers will be held open training events. Lessons will be devoted to the theme of ecological literacy. Employees of road service in access areas will be checked as drivers know the rules of the road. And in the canteens of the workshops will be held «Juice for cigarette». The juice box will be exchanged per employee, for a pack of cigarettes. In the Houses of Culture will be performed on the right.
One of these days in some cities was held, which handed a memo. They collected information on care for heart disease and stroke. Leaflets were distributed at the entrance and near the administrative buildings.
Ensuring the safety of employees are key priorities of EVRAZ. The company regularly introduce new technologies obespechivaushyi work. Conducted training on development of safety culture behaviour. The objective of Evraz is the complete absence of NA in the workplace.
The first international day of labor protection was introduced in 2003. Today it is celebrated in more than 100 countries.