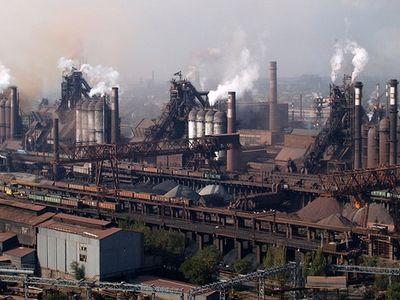 During the session of Zaporizhzhya regional state administration for discussion was taken one important question. It was the environmental condition of the region at the moment. On the agenda: the Supervisory posts and are not stationary laboratory. In management want to purchase and mount unmovable positions, controlling the smoke. And also to purchase a mobile laboratory monitor the environmental situation.
One of the active participants of the discussion was Igor Cherniak. He is Director for labour protection and safety «Zaporizhstal». He focused on the realization of a complete plant plan upgrade of the complex in terms of ecology. In addition, they are interested in bringing thematic data regional residents. The industrial complex is ready to share its experience in the environmental field. The plant has long time to check the quality of the cleaning equipment. The sensors, which work on the upgraded machines to the limits of ecological modernization.
Commissioning a complete system for monitoring erositalia need to be implemented correctly. It is necessary to consider the smallest details of the issue and aspects of the operation. You need to find and connect suppliers known worldwide. In addition, they must have experience in working with such large-scale projects. Also need to know the reference point for making measurements. Well, the project needs to be completely transparent, it provides the plant. Only when these conditions are met, the system will be good. It commented on the project Igor Cherniak.
The plant «Zaporizhstal» has always supported the development of the environment and a cleaner environment. Within 2012 and 2016 were invested in the modernization of not less than five billion hryvnia. One of the key environmental projects of the plant is modernization. Planned full environmental refurbishment of the factory that makes the agglomerate. It will include the construction of a new high-quality gas cleaning systems. Such systems need to install 6 sinter machines. Just want to completely refurbish blast furnace number four. The reconstruction will include the construction of the ventilation system. Also the stock house will be built overpass. Among other things, plans to built a new pickling line in the cold shop rentals. Well, large-scale repair campaign for furnace number three.