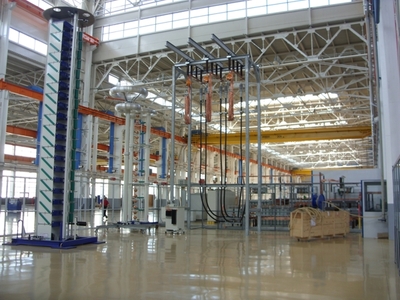 Part of the NLMK Group, one of the TOP largest metallurgical project companies changed the name. The old name of JSC «NLMK-Engineering» was JSC «Lipetsk Gipromez». Rebranding in the form of renaming, reformulations image and strategy is a reflection of major shifts in the processes of the company over the past couple of years.
In the 1960-ies of the industrial complex was created as part of KI-designing enterprises of metallurgical sector. The complex was occupied by subjects of the metallurgical plant of Novolipetsk. Today, the company makes not less than 400 projects per year. More than 15 percent of them are made for clients from a variety of fields.
Nebrendirovannoj campaign shows changes in the quality of work on the design. Once «domesticated» nmlc in our days are not ignorant is a worldwide company in engineering. Everyone knows that nmlc giant amazing experience and competence in project activity in the steel industry and other similar industries.
Institute for two years engaged in a program to improve efficiency and development. Changes to the program required new approaches and positions. Brendirovanie is the mapping of gravity to the highest standards of quality in the field of designing services. Enlisting the help of years of experience and hi-tech technologies nmlc-Engineering remains the leader among both internal and external clients.
The company is engaged in the full design in the industry. They use a lot of advanced technologies. One of them is the information design of the simulated objects. It is also worth to remember programs control the content and cost of the system of regulation of labour resources workers and modern information techniques. More than 50 years of experience enable to provide a closed cycle of services: from topochnogo stage to support the operation.
Over the past few years Engineroom was completed several major projects in Lipetsk. Among them the integrated blast furnace Rossiyanka, station extension and complex injection pileups. Yes, other customers, the company has done technical reboot GRES. It was also made the construction of automotive components plant, loading rack petroleum products and so on.