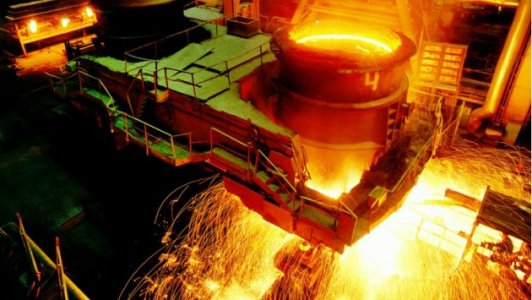 A well-known firm, which appeared in the early nineteenth century, decided to abandon the industry. The rejection of major business areas in the steel sector was marked by the sale of the last asset. The long-suffering Brazilian factory in America was an extreme asset of ThyssenKrupp. This act is the most vivid indication that Heinrich Heisinger begun an active transformation. He plans to transfer to steel business engineering and Finance.
Shareholders are watching the progress of action to the General Director of the conglomerate. It is important to understand, whether he will fulfill and the second part of his plan. This includes the allocation of the steel parts ThyssenKrupp into a separate company. This business suffered losses because of cheaper imports of raw materials from China. An important condition was that the continuing consolidation in the industry.
Mr. Heisinger said that ThyssenKrupp will be reorganized to work with products with high profitability. Among the products are a variety of elevators, auto parts and submarines. However, many of the efforts were thrown in vain because of the regional problems in the steel sector.
The company plans to sell the plant Teranium Esey more than a billion euros. Through this transaction the company's debts will decrease by half a billion euros.
Over the past few years in Europe, the steel company has cut several thousand jobs. After reducing the minimum rates in the beginning of last year, steel prices began to increase. This is partly due to reduced competition and reorganization of enterprises.
According to investors, would that ThyssenKrupp was in their eyes a profitable venture to try. One of the conditions is the urgent conclusion of contracts with Tata in the shortest possible time.
In 2011, Heisinger was hired after the scandals on the topic of corruption and years of stagnation. But the man from Siemens Eydzhi put the company on the path to some profitability. One of the first actions was to sell the plant in Alabama. The troubled production was sold for half a billion dollars. Bought it Esey ArcelorMittal & Nippon Stiil Sumitomo Metal Corporation. This transaction helped improve the company's balance sheet and shift more investment in the right direction.
To lay the Foundation for a quality review of the company allows the sale of factory in Brazil. This will give you the chance to analyze the possibilities for the production of industrial goods. However, the question of assessment by investors of company is still not closed. Will they consider it on a par with the major profitable enterprises, such as Siemens.
According to jörg Schneider, the problem of ThyssenKrupp unsustainable cash flows. The company has not created free investment flows. And the last three months have been simply disastrous looking at the movement of investment.