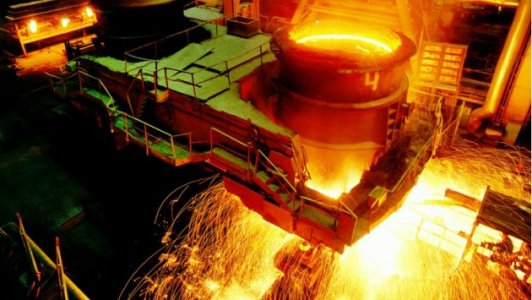 The company Severstal and its subsidiaries published the report on financial situation over the past year. Fixed the net amount of the Group's profit of the enterprises has increased over the past year, almost three times and amounted to more than half a billion dollars. In 2015, the profit has compiled a little more than $ 550 million.
In the last quarter of two thousand sixteenth year, the total profit of the company is over three hundred million dollars. This amount is 25 percent less than in the third quarter. The main factors for this situation were the following. First it was the change of course and change of profit in this regard. This is followed by the depreciation of non-current assets and, as a consequence, cancellation of. And finally, the descending order of disposal of the bulk of the funds.
The profit of the company for the past year decreased by 9% comparing with last year. It was almost six billion dollars. That decline was influenced by the decline of the average sale price of steel products of the group «Severstal». It happened at the beginning of last year due to cascading trends on the world market. Also influenced by a small decrease in the number of sales.
For the fourth quarter of two thousand years of the sixteenth volume of implementations accounted for more than $ 1.5 billion, they increased by 4 percent. The dynamics was influenced by the increase in sales and the strengthening of domestic demand. And there was also a diversification of exports and increased average prices for finished products and raw materials. Capacity utilization of the Group production was almost one hundred percent.
Indicators of EBITDA fell 9 percent due to the reduction of sales and the average price for implementation. Similar indicators «Severstal» for the 4th quarter 16 year fell by 10% in recent months.
Total debt «Severstal» by the end of 2016 was decreased by almost four percent. Transparent debt fell by nine percent and amounted to eight hundred and fifty-nine dollars. The ratio of net debt decreased to 0.4 for the last three months of 2016 (October, November, December). In the third quarter, it was 0.5. Dynamics causes a decrease in net debt, and growth of EBITDA twelve months. Among stalevich corporations in the world «Severstal» remains the lowest net debt.