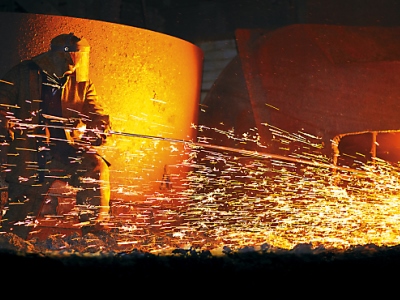 Philippines claim to the largest exporter of Nickel in the world. There is not a little chance of disruptions in the supply of Nickel ore from there. This can happen because of the appointment of the new chief ecologist in the country.
Last week held two hearings in a row regarding this issue. After their situation in the mining sector stabilized a bit. The reason for this was the fact that with great probability the Commission will reject the proposed candidate. Jaina Lopez is the alleged Secretary of the environment and ecology. But according to members of the congregation of environmentalists, she was not convincing in his behavior. The woman was one of those who are considered appointees of the President. However, the legislature still has not approved appointees Rodrigo Duterte. Meanwhile, prices of Nickel market fell by 10 percent. It happened because of the so-called «bears» and their impact on the exchange. Punters, lowering prices of goods assume Jaina will not get the appointment.
Market growth trend of Nickel prices in the area started since the change of President. It was after that Rodrigo Duarte in early summer became President of the country. The cost has increased an entire year for Jains Lopez including. The woman acted as head of the environmental persecution of the mining industry in the Philippines.
At the moment, the Philippines is in the niche of the main exporter of Nickel ore. But the adoption of candidates Jains can support the fears about disruptions in supply. As a result prices on the world market will increase.
But, if you look at the situation from the other side of that refusal has its pitfalls. It will enable the companies mining to guaranteed victory in the fight against environmental services. And this situation is guaranteed to increase pressure on Nickel prices.
The President of the Philippines Rodrigo Duarte continues to support Jaina Lopez. At the same time he hopes all comfortable for a compromise solution. Duarte hopes that environmentalists and industrial complexes on mining will be able to negotiate. At the same time among the population of the Philippines is growing concern about their future. Filipinos are afraid of losing their jobs and, consequently, income.