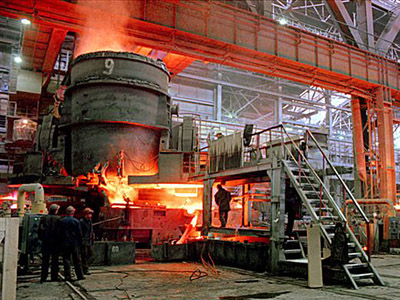 According to analysts, shares of the largest American company U. S. Steel Corporation have been increasing for three months. Over the last twelve weeks, rising stocks amounted to seventy three percent. However, more extensive analysis, it becomes clear that growth stocks are not so serious. For six months it becomes clear the value of securities of Steel Corporation rose by twenty six percent. But the growth for the fifty-two weeks is impressive. The shares of the American giant amounted to three hundred and sixty-one percent.
Experts, also, already managed to analyse short-run dynamics of growth stocks. During the last seven days, the growth of securities amounted to two percent. But over the past month, the Steel Corporation has lost in share value to seven percent. Today, the stock index is quite high. Speaking of numbers, he is forty-nine percent. Analysts, after a detailed analysis of the prices of the shares of U. S. Steel Corporation has already made the appropriate conclusions. The relative strength of the company's securities was due to the large number of unsold or bought shares.
Citigroup analyzed the statement of financial studies. After that, the company U. S. Steel Corporation reduced the valuation of the company. The reason for this was the research report that the company presented to its investors. Now exchange experts do not recommend to buy the stock. This, despite the fact that early, the experts have assigned the shares of U. S. Steel Corporation mark Buy.
Last Friday on the stock exchanges experienced significant volatility securities U. S. Steel Corporation. This provoked significant price fluctuations. During the day the increase in the value of the shares was 0.51 percent. That amounted to 0.17 points.
U. S. Steel Corporation, the largest American steel company, was founded in 1901. The share of the company accounted for a third of all the steel produced in the United States.
Last year, the company received a net loss. The reason for this were operational issues that were not planned. The size of the loss of the U. S. Steel Corporation amounted to 355 million tons. In recalculation on one share amounted to 2.36 dollars. Despite the fact that in the summer of 2016 growth forecast for the stock was $ 0.34 per share.