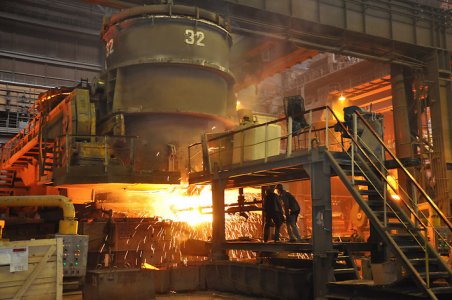 French company Vallourec has made a sensational statement. Thus, it became known that the company got rid of the sixty percent stake in Saint Saulve. The plant produces long products made from special types of steel. The company's products are used for the bearing industry, automotive industry, energy sector and many other industries.
A controlling stake in Saint Saulve got the Belgian company Asco Industries. Belgian company, control of which will go to Saint Saulve, has a production capacity of 650 thousand tons per year. However, it is expected that this year the capacity will be significantly reduced. By the end of the year it is planned to produce no more than Doust seventy-five thousand tons. Of the total, one hundred thousand tons will be the traditional products of French Saint Saulve. A tube blank with a new company Asco Industries will be designed for other companies Vallourec.
The Belgians plan to begin factory production of new products. Mostly, this year, is expected to produce one hundred seventy-five thousand tons of round billets. This kind of product will differ in a wide range of sizes and diameters. Raw material for round billets will be of special steel used in Saint Saulve. Round billet comes in Dunkerque on the company Asco Industries for rolling. Thus, the production capacity of Asco Industries is expected to increase slightly.
If the plan succeed, Saint Saulve, they will lose competitiveness in the tightening market. The main tools for achieving goals: expanding range of products and correction of production volumes.
In addition, the project participants hope to increase profitability. As for the contractions that accompany such changes while layoffs are not planned. The company intends to keep all three hundred and twenty jobs.
We will remind that in February of last year, Vallourec announced restructuring program. In accordance with it, the operation of the plant in Saint Saulve supposed to stop. The reason was a sharp drop in demand for seamless pipes for the oil and gas industry in the region.
However, in June 2016, the company changed the plans. It was then decided to sell a majority share and to reduce the annual capacity of the plant.