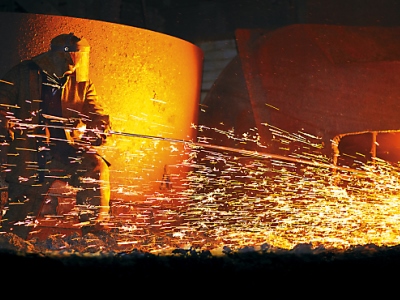 Tianshan, is one of the main centers of the metallurgical industry in China. According to data released by news Agency of China, Xinhua, the province has been investing heavily in metallurgy. Speech mainly goes about implementing the government's programme to reduce capacity. Last year, the province has spent one hundred million yuan. The figure corresponds to fifteen million dollars.
The main item of expenses were payments for workers who lost their jobs due to plant closures. In addition, a significant portion of funds was spent on restructuring of metallurgical enterprises. And also, the authorities Tansania actively invested in upgrading factories, specializing in metallurgy.
It is expected that this year the province will spend more money. At least, such conclusion can be done according to the plans of the authorities of the province in 2017. During the year, plans to eliminate about nine million tons of steel capacity. And production capacity of pig iron will be reduced by nine and a half tons.
In four years, Thane has been a significant reduction in the steel and iron industry. In total, Tianshanskii the government got rid of thirty-two million tonnes in the steel industry. As for the enterprises for smelting iron, they have been able to reduce nineteen millions of tons.
In addition, this year, is scheduled to close and a significant number of coal mines. Currently, it is assumed close to one million tons of capacity in the industry.
Before the start of the struggle with excess capacity, the province produced a record number of products. A hundred million tons of steel annually, the figure exceeds the index for all metallurgical enterprises of the United States.
For the province of Tianchang struggle with excess capacity required. Environmental problems are acute in the region. The main problem is the thick smog, which extends to neighboring regions.
One of the most problematic regions — Hebei province. Here, the government pledged to get rid of ninety million tons of capacity. Thus, their number will be brought to Doust million tons per year.
Today, the level of pollution exceeds the Chinese environmental standards in ten times.