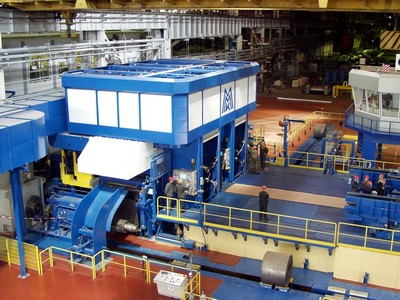 NLMK group, is an international steel company with assets in Russia, USA and the European Union. On the second of February the company reported on personnel changes at the top of the company. So, on the official Corporation of the company misleading, Anatoly Hebrew was appointed Vice President, procurement. But Dmitry Kolesov for the post of Vice-President for control system repairs.
Dmitry Kolesov from 2016 was the Director of the planning and organization of repairs. In the NLMK Group, until recently there was no post of Vice-President for control system repairs. However, the introduction of the post was necessary to improve the company. It was after this it was decided to adopt for this position Dmitry Kolesov.
Not so long ago there was a change of incumbent Vice-President, procurement of Brijesh Garga. He was appointed to the newly created position of Director of purchasing NLMK International. This division of the Corporation manages the company's assets located abroad. Place of Brijesh Garga position was taken by Chernev Anatoly. The latest was Deputy Brijesh for four years. As noted by Oleg Bagrin, President of the group after the appointment of Anatoly Geneva and Dmitry Kolesov, they have a difficult labour. Because the company expects significant changes and improvements for the Corporation.
So, according to company management, the predecessor Geneva, Brijesh Garg has raised the bar. Over the years he managed to create the best, at the moment, the service for the supply of metallurgical production. During his tenure he has automated basic processes of supplying the necessary materials. Procurement began to penetrate centralization, which allowed to implement global procurement through a single centre. Achieved significant reduction in time to process orders.
The main objectives of Anatoly Geneva, at the moment, is the further maintenance of the achieved results. In addition, the company hopes to minimize the costs of enterprises in the supply chain.
Dmitry Kolesov in turn, will carry out the tasks for the implementation and effective use of advanced technologies in the field of repairs. In addition, Kolesov responsibilities will include management of equipment status across the enterprise.