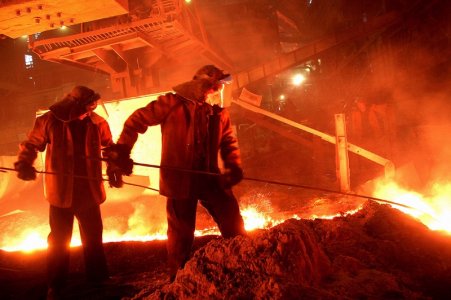 Over the past few months manufacturers of auto parts in India suffer significant losses. The reason for the financial losses lies in the sharp jump in the cost of steel. In this regard, the Indian engineers have made an official statement. So, according to them, local steelmakers are unfair work. The manufacturers believe that steel mills provide incorrect data in their reports. To raise steel prices, producers, on paper, overstate their costs.
Angry builders filed an official petition to the local authorities. First require to conduct a thorough financial audit of the expenditures of metallurgists.
According to the latest data, in the most deplorable situation of mechanical engineers from the state of Ludhiana.
The President of the Association of parts of India, G. S. Kalon said: «a Sharp jump in steel prices has led many engineers to the brink of collapse. Ludhiana industry is in a worse position. The reason for this situation is incorrect data on the costs of steel producers. They intentionally inflate costs in the reported data. And based on these figures, and Recalling them, raise the cost of their products. Now it is important that the government responded to these actions. This method metallurgists had used for many years.
You need to create a relevant Commission which will be engaged in audit of companies and will check all the accounting data».
Janta Nagar — Association of small producers, represented by its President Jaswinder have Thukral, reacted to the events. So, Thukral accepted the position of manufacturers of automotive parts. He stressed that the government had failed to take control of price rise in the steel market.
Jaswinder have Thukral said: «the Government is unable to control the rising price of steel. And they rose several times over the last two or three months. And this, in turn, led to growth of cost of automobile parts. However, to raise the price, today, for machineprofile dangerous because of demonetization».
According to the President of the Association, the cause of the problems — the lack of state control and inspections in the private sector. Currently, the Indian manufacturing sector is in need of legislative control. For small auto parts manufacturers that they were able to progress, we need government support.