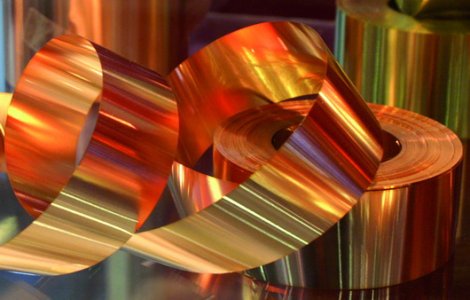 Metallurgical Corporation of Japan, Tokyo Steel for several months in a row increases the price of the metal. On Monday the company reported another increase in cost. According to the obtained results, the next rise in price of metal products will be held in February.
In the company explain pricing policy, Tokyo Steel increased demand. Which, in turn, is associated with the preparations for the Olympics 2020. Another factor that influenced the growth of cost — the increase in steel prices in the international market.
Reported that Tokyo Steel will raise prices on two to four percent. For Japanese companies, the monthly revision of prices rather atypical. The situation when Tokyo Steel has raised prices three months in a row, was observed six years ago.
Executive Director of the Japanese company, Kiyoshi Imamura spoke at the official press conference. Imamura noted that this year, February's increase in prices will not be the last. The representative of the Tokyo Steel also announced that the pricing of the company and see competitors from Asia. Among them, Kiyoshi Imamura called Baoshan Iron & Steel Co, Posco, Hyundai Steel.
Imamura stressed once again that the world market of metallurgy is under pressure from the Chinese overproduction. As well as, export metallurgical export from China. Continuous growth, which was observed last two years. Currently, according to the head of Tokyo Steel in the world of metallurgy, there are significant changes. Mainly because exports from China are decreasing. And at the same time, demand for imported products in China is growing. At the press conference it was announced that the cost per ton of product will not exceed three thousand yen. In terms of American dollars, is twenty-six dollars.
Today, the company's production are 3.14 million tons of products annually.
Kyoshi Imamura identified several facilities for the Olympic games, using the company's products. To them, the Director of Tokyo Steel carried the Olympic village for the participants and the main stadium. Construction work is expected to begin in February.
The main products of the company currently are I-beams. They are used in the construction industry.