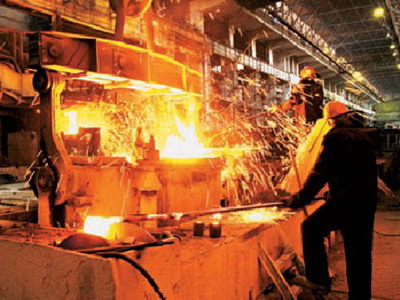 The German steel Federation expressed the official position regarding the reduction of excess capacity in China. Metallurgists Germany believe that excess capacity in China continues to weigh on prices. According to experts, this trend to persist for the next few years. Hans jürgen kerkhoff — President of the Federation expressed this view in an interview with the local newspaper.
Kerkhoff reminded that the level of excess capacity in the past year was three hundred and sixty million tons. According to him, the rate will remain above three hundred tons, at least until 2020.
According to official data, last year China produced eight hundred million tons of steel. The figure is half of total world steel production.
It is worth noting that it has become known, is already derived power did not affect the production. In China continue to set records in steelmaking. However, the world community believes that the Chinese program is yielding positive results.
Hans jürgen kerkhoff said that probably this year will increase steel production in the United States. Country, today, is the fourth largest steelmaker in the world market.
As for German steel production, according to forecasts Kerkhoff figure will grow by only one percent. However, this is a positive indicator, after the interest drop in the past year. Production growth in Germany was already observed in the previous month. In comparison with December, the German plant produced 1.2% more products. Thus, in January in Germany has produced more than three and a half million tons of steel.
Recall that by the end of 2016, China became the main trade partner of the Germans. China beat the United States and France. So, the Chinese company Shandong Iron & Steel Group Co ltd made a large order by the German mashinostroitelnoe Corporation SMS. The Chinese are going to buy a car billet continuous casting (CCM).
Machine will have a production capacity of half a million tons annually. The CCM will be designed for operation on workpiece thickness up to 150 mm and width of 3250 mm. the New unit is going to serve low-alloy and structural steel. It is expected that the project will be completed by the end of this year.