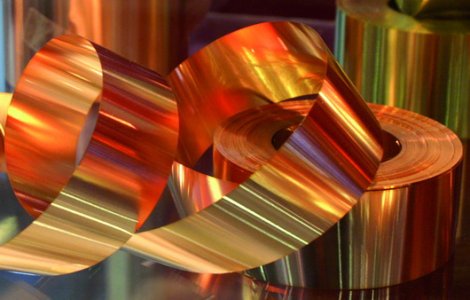 The last few years in the metallurgical market of Russia there was a decline in imports of painted and galvanized steel. Along with this local production of these products grew. However, despite this, every year, and in the period of active construction there is a shortage of painted steel. In the spring and produced a period of sharply increasing demand for galvanizing and paints. But local businesses are not able to fully provide the needs of enterprises.
But this year could be a reversal in the production of painted steel. Two of the largest enterprises for the production of rental announced the launch of new production lines.
So, this summer will begin its work 3rd CGL at the Magnitogorsk metallurgical combine. The capacity of the new line for the production of coated steel at MMK will be half a million tons of galvanized steel. At the same time the shop will work on coatings.
Another industry giant — the Cherepovets steel mill also presented their plans. Here will launch a line of fuel oxidation. The volume of its annual output will amount to about four million tons. In addition, the work will begin the unit by the polymer coating. He will be able to serve two hundred thousand tons of products annually.
The third power — Novolipetskiy the plant has started to expand production last year. Then was launched the new CGL.
New line painting has already tested in 2016, and many other companies of Russia. So this year it is planned a number of commissioning production lines of coated rolled steel.
The total increase in the production of this type of steel in two years will exceed 1.5 million tons. It is worth considering that only last year, the local industry consumed only five million tons.
Analysts do predict that in 2017 there will be a growth in consumption of rolled steel with coating. However, even in this case, there is a threat of oversupply of these products on the local market. This means that instead of a shortage of rental with coating will come of his surplus.
Speaking about the possibility of import, too, are having problems. We are talking about the fact that the products of most manufacturers uncompetitive. Major manufacturers can expect to enter the world market. However, small-scale Industrialists against the background of surplus production will be difficult.