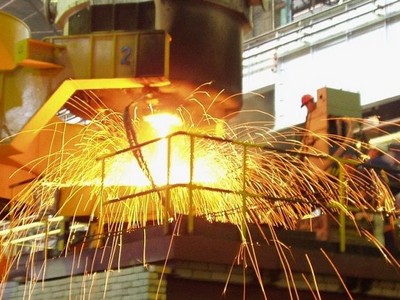 In the press there were data on steel production to grow by four and a half percent. Information for next year. And was derived from the joint forecast of the twenty most influential analysts. Experts are unanimous that the American steel industry in the next year will start to recover. If the increase really happens, it will be a step towards overcoming the crisis of the American steel industry. However, it is anticipated the demand for the product in the country. First and foremost, we are talking about construction and energy sectors of the United States.
The impetus for fundamental changes in the steel industry was the election of the President. The newly elected head of the White House Donald trump promised to bring trillion investment in infrastructure development. This promise changed the position of securities of the American steel companies on the stock exchange.
In addition, there is a high probability that the U.S. will be able to regain lost market share in metals. Because in the past year, the government was actively working on the introduction of more stringent protectionist measures. And now, these events show a fairly high efficiency.
Simultaneously, the above-mentioned forecast has affected global steel production in General. However, the global forecast for the steel industry are not so optimistic. Analysts suggest that production growth will not exceed one percent. The reason of slight increase of the reduction capacity in China. The country mill is actively struggling with excess steel production. The government is now implementing a five-year program of modernization of metallurgical industry. Until next year, according to the plan, the annual steel production is expected to decline by 0.3 percent.
In recent times, the market of metallurgy in the European Union there is remission. But despite this, analysts ' forecasts do not assume significant jump in production. Most likely, the increase in the quantity of steel will be one and one-half percent. The reason is the lack of financial power of the major players. For manufacturers from Europe remain topical problems of high coal prices. But the region has chances to improve profitability. Because, in the second half of 2017 coal prices should be reduced significantly.