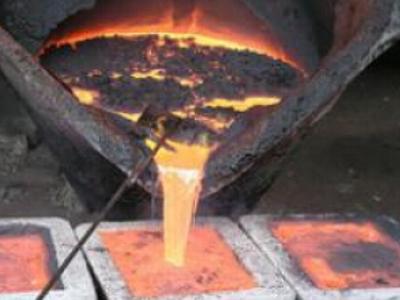 Over the past year in Turkey's export quantity of steel products increased by ten percent. If in 2015 the total proportion of purchases abroad amounted to fifteen million tons. For 2016 the Turkish metallurgists managed to export more than sixteen million tons. In the new year, according to the forecast of the Association of steel exporters, the share of exports will increase by three percent. By the end of the year, the share of foreign sales is about seventeen million tons.
According to experts, the growth of steel production in Turkey will contribute to the eventual recovery in other sectors. So in 2017 it is planned to launch large-scale projects in infrastructure. In addition to the resumption of demand for real estate, automotive products and household appliances. Experts predict that the economic recovery of the main consumers of steel in Turkey. Remission Egyptian, European, American economy, will also affect export growth. Since these countries consume a major amount of Turkish imports.
Recently there has been a tendency to increase supply of steel to the European market. After all, unlike Ukraine, Kazakhstan and Russia, products from Turkey are subject to antidumping duties. European Association of metallurgists reports, in 2015 the monthly Turkey imported one hundred and eighteen thousand tons of steel monthly. In October 2016, Turkish steelmakers imported two hundred sixty-five thousand tons of rolled products. At the same time on hot-rolled coils had one hundred and seventy thousand tons of Turkish imports.
According to statistical data abroad, the most popular flat products from Turkey. However, local steelmakers Association believes that the manufacturers should reconsider the trade. In particular, it is recommended to concentrate on using scrap instead of iron ore and coal. This can become an advantage for Turkish metallurgy, amid growing global competition. Scrap wins in price, because it is much cheaper than other raw materials.
For eleven months of the past year in Turkey produced thirty million steel. This is five percent more than the same indicator for the previous year.
Thus already it became known about the anti-dumping investigation against Chinese plate. Experts report that this can be a preventive measure. Probably the Turkish government is afraid of sharp growth of supply from China. This scenario is quite likely, because China has lost a significant share of the import market in Europe.