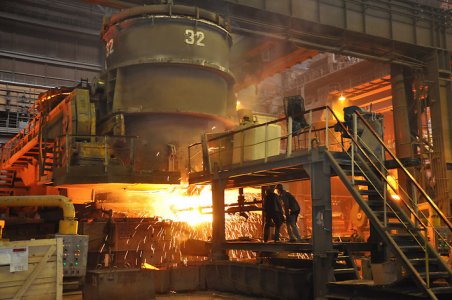 Victory for trump in the presidential election gives hope to American businessmen. According to press reports, Northern Dynasty Minerals Ltd will resubmit the application for the construction of gold mines and macedoniuses. The first application was rejected due to the conclusion of the American Agency of ecology and environmental protection. It said that the construction of mines can adversely affect a large area of habitat of sockeye salmon.
The pebble Deposit is located in the Western part of Alaska, near Bristol Bay, is second in size. The indicator refers to the total value of the metal in its territory. Leadership for this indicator is the Indonesian Grasberg mine (it is rich in valuable metals and ores).
Director Northern Dynasty Minerals Ltd. commented on the rumors. According to him, the company has already started to negotiate with the team of Donald trump. In particular, in the negotiations on the opening of the mines was Myron Ebell. The latter is a leader on global warming m the environment.
With election day in the United States, the company's shares Northern Dynasty Minerals Ltd. has increased in price twice. The stock price «jumped» by twenty-three per cent already next day after elections.
Will you take into account the opinion of local residents when making decisions is still unknown. Many environmental organizations have expressed their negative attitude to the possible construction. And the population in the region of Bristol Bay, often uses fish from ponds for food. An important and economic component of fishing. In fact, the fishing of sockeye salmon provides almost seventy-five percent of the local population.
But supporters of the project, all these factors are not persuaded. They represent the counter-arguments, among which, again, jobs. According to those who support the extraction of metals, the production will create many new jobs. And the budget of Alaska, with the opening of the mines, will come new tax revenues. The development of new fields will positively affect the overall economy of the United States. Indeed, thanks to the work of the mines, will reduce the us dependence on foreign suppliers.