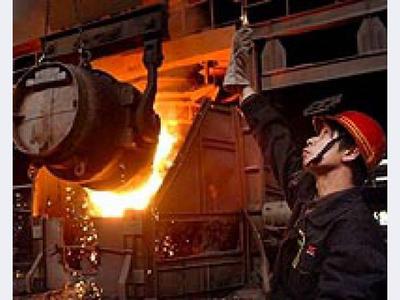 According to South Korean Trade organization, North Korea has doubled the supply of coal and steel in China. The event took place on the eve of the decision the UN security Council. It is aimed at the tightening measures on economic sanctions.
According to the Association for November sharply virali exports from North Korea to China. The races amounted to thirty-four percent, compared to the same period last year. In terms of figures, the sum supply amounted to two hundred and fifty-six million dollars.
Increased supplies and other items that fall under the sanctions of the UN Security Council. The growth of Korean exports stood at 99.6 per cent. That equates to one hundred and forty seven million dollars.
Tightening export sanctions against North Korea, the UN security Council intended to punish the Koreans. The reason — the fifth nuclear test, which took place in September.
China in April, have made coal and iron ore from North Korea to the list of prohibited imports. However, for products aimed at the sustenance of the population, an exception was made. For people's Republic of China coal holds the largest share of exports. The share of China accounts for approximately forty percent of total world exports of coal.
Sharp increase in the supply of North Korean products marked by the entry into force of the UN resolution. Impose sanctions decrease the supply of coal from North Korea to China at sixty two percent. In addition, the ban imposed on the export of copper, zinc, silver. This is the most stringent measures in recent times. In addition, the prohibition also concerned the sale of the statues abroad. According to the UN Secretary-General ban Ki-moon, that the most stringent measures. The Security Council hopes that this may affect the nuclear tests in North Korea. Many countries have condemned Pyongyang's actions, among them the US, Russia, China. The UN said about the possibility of imposing new sanctions. In turn, in protest, Korea launched several ballistic missiles towards Japan.
Most of all, increased sales of coal from North Korea to China. So, in November coal was delivered to the 112% increase. According to the Association in monetary terms the growth amounted to one hundred and forty million dollars. The export of iron ore increased by almost half — 45, 5 per cent. What is five million dollars. Steel exports have jumped by almost half — was 96.9 percent. And made up 1.43 million dollars.