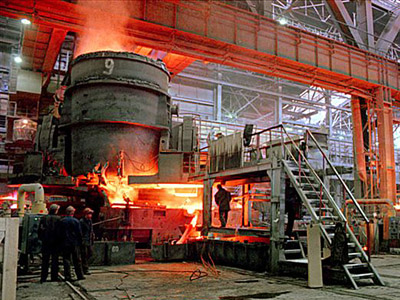 The adoption of the budget for the new year, has created in India a lot of debate. The Ministry began to actively trying to abolish the duties on the import of certain goods. In particular we are talking about natural gas, coking coal and Nickel.
Today, the duties on imports to India of Nickel five per cent. Import duties on coking coal to the country is two and a half percent.
Aruna Sharma, Secretary, Ministry of steel at a recent press conference said: «Indian manufacturers are too dependent on import of coal and natural gas.» According to her, in the coming years, the country will revise its approach to the economy. In the coming years, the manufacturers will abandon the consumption of coal. Instead, will use natural gas. The innovation will concern the production of iron ore otkatysh. In the industry transition to natural gas will significantly reduce the shortage of coke.
Aruna Sharma also noted that today there are two ways of combating imports. The first way is the replacement of imported goods by alternative fuel of the best quality. Currently the Ministry is negotiating with the Ministry of the coal industry. We are talking about the allocation of investment in the processing plant. Thus, we can reduce the number of coal imports by thirty percent. This could be really great for the industry. Because this figure is quite high.
Steel Association of India also put forward their demands to the government. The members of the Association demand to reduce to zero the duties on all raw materials used for steel production. In addition, the associations require preferential tariffs for rail transportation for the metallurgical industry.
Today Indian manufacturers are using mainly coal from abroad. Annually in the country is imported from thirty-five to forty million of raw material per year. The only local company engaged in mining of coal, Bharat Coking Coal. In a year the company produces, on average, thirty tonnes of coking coal. This chronic deficit continues to persist. Earlier, the company said that this year production will increase only by ten million tons. As production will increase and in 2020. This means that in the future the deficit will continue to worsen. If the situation does not change, probably in the next ten years, coal imports will increase threefold. The total volume of the product can reach one hundred and twenty tons.