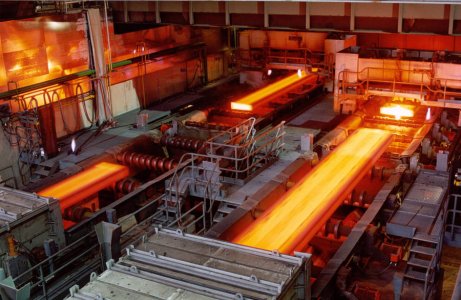 As reported earlier Jindal Steel and Power Ltd is actively implementing large-scale investment program. The goal of the company — increase the capacity at the plants Angul, in the Indian state of Odisha. Now the plant capacity is two million tons per year. After the upgrade, the plant will produce six million tons annually.
Recently from representatives of the company JSPL received a message about the expansion of the investment program.
Now the steel production technology is based on the use of reduced (sponge) iron. In addition, applied technology, which the company bought from South African companies. The bottom line is that the machine for the production of sponge iron uses a technology called gasification. The Indian company had intended to build some more modules to expand production capacity. In 2014, the plans of Jindal Steel and Power Ltd has ruined the injunction. The Supreme court of India have deprived the company of the right to develop coal deposits. Coal from this mine was supposed to be the raw material of gasification.
These events changed plans, abandoning the construction of additional modules. Instead, Jindal Steel and Power Ltd has designed the construction of the blast furnace. The performance of the unit shall be eleven thousand tons of iron daily. The furnace volume will be four and a half thousand cubic meters. The unit must be the biggest in the country. Simultaneously with the oven is the construction of the coke oven battery and oxygen convector with a capacity of three million tons.
Jindal Steel and Power Ltd has also announced its intention to build more production facilities. To optimize the operation involves the construction of shlamoprovoda. With the help of the plant will get iron ore from nearby deposits. Leadership Jindal Steel and Power Ltd believes that this will allow you to save on shipping raw materials. It is estimated that the company will be able to save from two hundred to eight hundred rupees for each ton of ore delivered. In addition, slaboproud will help to increase volumes of supplies of raw materials.
The Indian company intends to apply additional resources. On the basis of the Angul plant will be built plant for the manufacture of okatyshej. Unit with a capacity of four million tons per year should ensure full utilization of the new furnace.