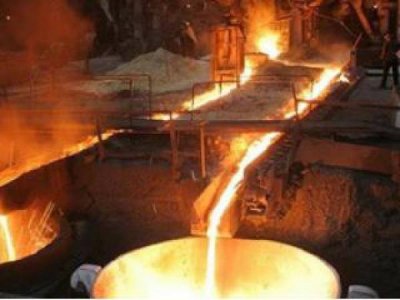 In Ukraine at the mine was commissioned a new lava with reserves of coal at 460 000 tons. Stope will provide miners with work for the next year. The average daily load will amount to about two thousand tons.
Take out the power of lava 1.35 m, length 260 m, the extraction column is 850 metres away. Lava is equipped with a complex of DM and combine UKD 200−500.
The cost of reconstruction and modernization of lava cost DTEK SHK 21 million UAH, that is almost a million dollars. The allocated funds were directed to a rolling repair of sections of powered support, and both capital and hub.
The company's management says that the upgrades will provide stable earnings of employees. In addition, will increase the total rate of coal production by half a million tons. Thus, the company intends to make a significant contribution to total coal production of the country. In order DTEK SHU are two mines for the extraction of coal. And, in the opinion of management, every employee makes a contribution to the operation of the plant. The company intends to continue to follow the policy: «a big production for less money.» So, the plant actively encourage the innovative ideas of employees. Over the past ten months the employees of the plant had contributed around six hundred proposals for modernization. Because of this, the Dnieper, the company received an economic benefit in the amount of sixty million, this year.
Today, the Dnieper, the plant operates five sites for the extraction. By the end of the year, the total production of coal should reach about three million tons. This year the company took into operation seven new love. The total number of coal produced now is 2.3 million tonnes.
The active work of the company began after the appointment of a new Director. Oleksandr Koval has headed dnepropetrovskoe DTEK SHU in December last year. Even then, he said: «In 2016-m to year we have not only to work hard on increasing production volumes, but also to improve the quality of extracted coal. I'm sure we have all the necessary skilled staff and the biggest coal reserves in the Western Donbass». Alexander Koval was replaced by Vitaly Movchan, Director of the company.