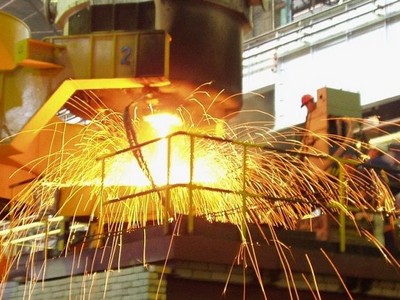 The Ministry of industry of India is concerned at the low rate of consumer growth in the state. In the local market are signs of imbalance between demand and supply. In case of further deterioration of the situation, politicians are confident that domestic producers will suffer damage.
Representatives of the Ministry in the first place, based on statistics from April to November. During this period India produced 54,2 million tonnes of steel. The figure is almost nine percent higher than the same period last year. First, the largest increase in performance showed the largest Indian manufacturers. So, Tata Steel, RINL, JSW Steel according to produced 36 million tons of steel products. This 15.6 million tons more than last year. However, over the same period, steel consumption grew by only three percent.
The only hope for Indian steelmakers export. For the period from April to November, the index rose by fifty three percent. However, in numerical terms, the sales abroad amounted to 4.27 million tons.
As for imports, he declined. The occasion was antidempengovye fees and minimum prices. For the first nine months of this year, imports of steel into India declined by forty percent. However, according to experts, this factor in the future will have value. Over time, the indicator will cease to have a positive impact on the steel market in the country.
According to experts, the reason for the fall in steel demand lies in the disruption of the economy. Which was triggered by a government program for «demonetization». The essence of the programme was to withdraw from circulation some of the bills. It was assumed that this way will be able to reduce the level of corruption in the country. But the program, it is unbalanced and shaky economy. Most negatively it affected one of the leaders in the use of steel construction industry. Every year in India the building industry consumes sixty-five percent of all manufactured steel. That is why the volume of the produced steel could remain unclaimed.
Therefore, the bright prospects of the Indian steel market for the next year become more elusive. Although, even this statistic gives some analysts make positive predictions for the metals market of India. Metallurgists can hope for the possibility of export growth, although in the near future is almost not feasible.