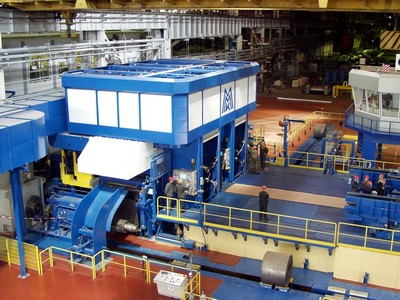 The Taiwan Ministry of Finance has completed its investigation against six countries of dumping. India, Ukraine, Brazil, South Korea, China and Indonesia were found guilty of supplying products at low prices.
In this regard, the Taiwan government intends to impose anti-dumping duties against these countries. Tariffs on import of products from six countries will be from four to eighty percent. To introduce new duties is planned not earlier than in February next year. The Ministry of Finance of the country reports that such measures, presumably, will be valid for five years.
The decision was preceded by two charges at the artificially low prices of foreign suppliers. The first was China and South Korea, it was assumed that they sells flat products at prices below the average. The other four countries have been affected by the charges of violation of anti-dumping legislation of Taiwan on the import of plates of carbon steel.
According to the representative of the Taiwan Ministry, the investigation confirmed suspicions about the lowering of prices by suppliers from six countries.
The customs administration of Taiwan thoroughly researched all the episodes of supply over the last year. According to information received, in 2015 the total deliveries amounted to 362 million dollars. Leaders in supply of cheap products were China and South Korea. So, the share of Korea accounted for 67.3 percent of the total import of steel plates. South Korea imported to the territory of Taiwan 34.2 per cent carbon steel of the total share of imports.
Already announced preliminary calculations of duties. Thus, it is assumed that the lowest fees will get the Korean company Pasco. Taiwan authorities intend to oblige the Koreans to duty at a rate of 4.02 percent. Another company from Korea, Hyundai Steel will receive duties of 25.87 per cent. Other suppliers from South Korea can get the high duties of 80.5 percent.
Investigation into charges of dumping were initiated by the Customs administration in February of this year.
Now the Taiwan Ministry of Finance sent the results of the investigation to the Ministry of economy for final decision. For all six States is already far not the first accusation of dumping. Earlier anti-dumping duties were adopted by the US, India and the EU. According to experts, the wave of anti-dumping duties — not that other, as attempt to protect domestic producers.