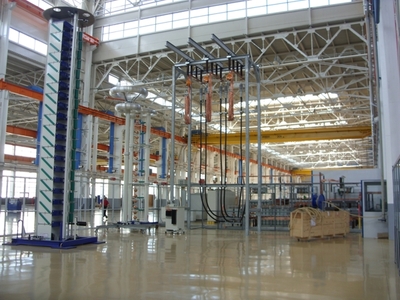 Copper prices continue to rise. So, last week, the maximum was recorded eighteen months ago. This, in turn, resulted in global production growth. Active recovery has grown, there has been after the US elections. America's new President, Donald trump has already announced a financial investment in the industry. According to the newly elected President, the government in the coming years will invest half a billion dollars in the steel industry. The news was announced the American edition of Metals Expert.
So at the auction on Thursday the price of copper has reached the March high. The price per pound of copper totaled 2.65 USD. That is, a ton of copper was worth 5 $ 845 on new York's Comex market.
Traders from Reuter reported about the growth of import of copper in China. In comparison with October, in last month, imports to China grew by 31процент. The November figure was 380 thousand tons. However, in annual terms, copper imports declined by eighteen percent.
The outgoing year was not effective for all groups of metals. And sellers of copper had all year to adjust the prices for this metal. Compared to the price six months ago when the price has reached a historic low. Since January, copper rose thirty-seven percent.
The prospect of growth most clearly observed on the markets in financial instruments. For example, hedge funds are clearly visible changes in the position of the largest players in the market of production tools.
Due to the fact that the fall of silver prices, platinum and gold continues. Markets increase long positions of copper. In the next month it is expected to further rise in prices.
Since the last days of November, investors were taken of the net position. A new record was about 81 thousand lots. That in the enumeration of the pound equals two billion pounds. This is a new record, after the peak prices in 2014. At that time the copper price was more than $ 3.2 per pound.
The increase in the cost due to the forecasts for the deficit prices. In this regard, the value will be unstable for some time. Experts determine the jump in connection with the difference between supply and demand.
The deficit on the copper market predicted for next year. The reason — the lack of new projects, which will entail the comparison of supply and demand.
As for import to the DPRK, the increase is due to the lack of local copper. The situation is due to the active development of infrastructure in the country.