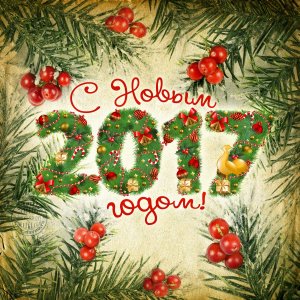 New Year is approaching us with soft with soft steps, tinkling icicles, shaking gift bags with snowflakes. Nearing the time for New Year greetings, gifts and wishes. However, steelmakers started to celebrate the New 2017, without waiting for the date of the put — it is understandable, because give not less pleasant than to receive. Especially when the gifts are meant to the younger generation. December 27, 2016 in anticipation of the holiday Chelyabinsk Metallurgical Plant started congratulating neither more nor less — 7200 children, intending to give everyone a sweet gift. Do not remain resentful children and factory workers, for them in the Palace of Culture CMP colorful New Year's organized. It has long been known to all Wolf and the Seven Little Kids share the stage with modern cartoon characters, beloved kids — Fixiki.
Not all kids will be able to get to the New Year's celebration — alas, colds and other illnesses is no output. But kids do not lose heart, because for them Works organized the delivery of gifts to the house, but not anyone else but Santa Claus and Snow Maiden! One hundred children with disabilities take part in a New Year campaign — for her leadership of the Chelyabinsk plant organized a selection of individual show.
«Ural Smithy» is not going to keep up with the CMP, part of Mechel Group, the company has organized gifts for children 2,000 employees. This year, New Year's surprises will please all sweet tooth — a gift made in the form of the original suitcase, which holds 45 items of goodies. Assorted chocolates will be handed Father Frost and the Snow Maiden, besides gifts children attend theatrical performances, organized especially for them in Chelyabinsk, Chebarkul.
However, in Russia, the New Year is not some sweets — 2017 will be the Year of Ecology, which begins December 27, 2016. Incoming UMMC JSC «Uralmekhanobr» deals with the theme of the general cleaning of the country more than one year, introducing new technologies. The need to build new production facilities, which initially included the high security requirements of the surrounding world. Existing production require corresponding modernization and reduction of already existing load.
Hopefully, the new 2017 for the steel industry will be successful in all — industry, environmental protection, new beginnings!