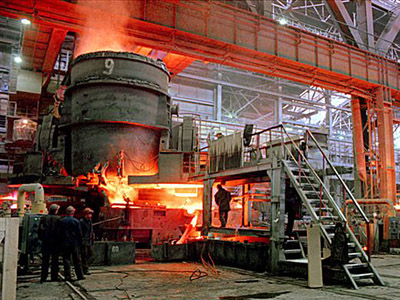 November 3, the Indian Ministry of Finance made a decision on the introduction of temporary anti-dumping duties relative to the DPRK. The measure relates exclusively to import hot rolled steel bars. Although earlier it was assumed that fees will be applied to all types of this product.
Representatives of the Ministry stated that the decision comes into force from the date of Declaration. Duties on Chinese products, are expected to apply in the period of six months.
This step was taken, after the appeal of several Indian companies. Since, according to the Indian wire rod import in 2015 amounted to 495,7 thousand tons. While in 2012 the figure was 160,6 tons.
Based on the decision in Department of revenue of the Ministry of Commerce calculated the binding amount of compensation duties to the base price. According to the new rates, for the company Minmetals Yingkou Medium Plate Co Ltd. compensation will be $ 499, per ton. For other Chinese importers would amount to $ 538 for the same amount of products.
The amount of duty calculated on the basis of data on the minimum price and the actual cost of the rod. Director of the anti-dumping duties, said that the fee appears likely minimum import price.
The decision of the government endorsed many of the major Indian manufacturers. Company: Steel Authority of India Ltd, Rashtriya Ispat Nigam, Usha Martin, JSW Steel, Tata Steel and Jindal Steel — have already expressed their approval.
Hot rolled steel bars are used in many production industries. Welding electrodes, automotive, railway sleepers, nails — here is a small list of products that use wire rod.
Since February this year, India introduced minimum import prices for 173 species of steel products. The measure was extended for another two months in August, reducing the list of items to 66 items. The most vulnerable national types of goods, the government has included the replacement of the minimum import prices anti-dumping duties. Before that, the same procedure was applied to hot — and cold-rolled sheet products.
We will remind that earlier, the European Union has also approved anti-dumping duties for Chinese steel products.