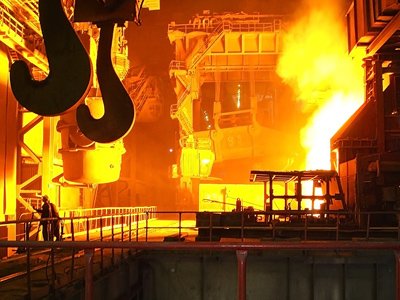 Recently, Ewi Energy Research and the European centre for energy resource security, conducted a joint study. According to the data obtained, as Europe's declining gas production, which means that soon the situation with gas supply to be reversed. The researchers emphasize that the European Union has for nearly twenty years for the diversification of gas imports.
The report gave special attention to one of the main importers of gas on world markets — Russia and Turkey. As expected, exactly, these two providers can have a significant impact on the future of gas in Europe.
In the future, is expected to increase opportunities to import gas at low prices. As well as the development of alternative sources. These factors suggest the creation of an enabling environment for improving competition.
In addition, the researchers suggest that the European Union can benefit from progressive growth of market integration. Experts that investing in infrastructure can help to unite a very liquid market of Western and Eastern Europe.
It is believed that compensation of decrease of gas production in the EU could be carried out at the expense of Russian gas supplies. Russia is already one of the main suppliers of gas to the region. It is assumed that by 2035 the number of gas supplies from the CIS countries may increase by two times. However, a large impact on imports of Russian gas will play a pricing strategy of Gazprom. Only with the acquisition by Gazprom of a clear pricing strategy Europe will increase purchases.
Due to the construction of Nord Stream 2, Germany could become a key transit point on the way of Russian gas to the EU. In the process of building Nord Stream 2, is planned to build powerful connections between Germany, the Czech Republic and Slovakia. This step will allow the supply of these countries in both Russian and not Russian gas. A factor having a significant impact on the profitability of the Russian-German project will depend on transit tariffs through Ukraine. The study appears that the Ukrainian government can make Nord Stream 2 is impractical, due to the reduction of fees.
The researchers also noted the future growth of imports from the southern corridor. In particular, Turkey. But this will be possible only in the case of stabilization of relations between Ankara and Brussels. In this case, the «gas pressure» from Russia to decline.