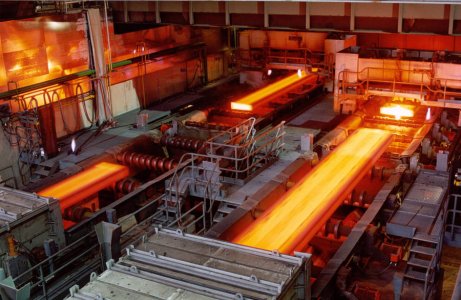 At the Ukrainian enterprise «Zaporizhstal» for the first time was begun the certification process sheet steel in coils. The task of certification to verify compliance of Ukrainian products four Indian standards, which was recently introduced in India. Since, the Indian government is a large purchaser «Zaporizhstal» in Ukraine was sent to employees of Bureau of Indian Standards.
At the end of the audit of the Ukrainian company received the certificate of conformity. This step will allow PJSC «Zaporizhstal» is not only to continue exporting their products. The certification suggests that in the future, the company deliberately to increase supply.
The management of the Ukrainian enterprises expressed their hope for long fruitful cooperation with Indian colleagues.
Executive Director of «Zaporizhstal», referring to the Indian guests, said: «We want to show what made our company. Your standards today with the level of our technology is also attainable. I want to show you our technology, our products. We are very interested in the vision of the production, and most importantly — interested in your opinion on the development. I am sure that in the future with the Indian partners we will cooperate».
Indian guests also expressed his admiration for one of the leaders of metallurgical industry in Ukraine. Representatives of the Bureau of Standards at the time of the inspection had to visit various departments of the plant and see the rolling mills.
In addition to Bureau staff, the company was visited by the representative «Minvest» Ashok Shah. According to him, the company, in General, had a positive impression. He also expressed satisfaction with the work done preparatory work. Ashok Sha expressed his hope for further fruitful cooperation. And reminded, that for today the Ukrainian company is one of the largest steel suppliers in India.
During the inspection, the focus was concentrated only in the two shops of the enterprise. Here Indian professionals not only to check the quality of products. Test passed and the technology of production. Factory workers answered a number of questions regarding the technological component of production.
It is too early to draw conclusions about the verification is successful. Since the Ukrainian enterprise shall undergo the final stage of certification. And to familiarize Indian officials with the work of the testing laboratory.