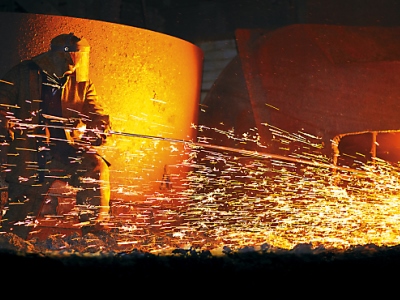 Leap in the cost of coking coal and iron ore in the fourth quarter, has forced many companies to revise projected earnings. The exception was the Japanese Corporation Nippon Steel & Sumitomo Metal Corp. Because, unlike the rest of the leaders of the market did not change preliminary calculations.
Vice-President of the Japanese company Sakae Toshiharu already managed to comment on the news. According to Toshiharu Sakae, the company intends to raise the price of their products. Since, the rising cost of coking coal is so great that the company can cover these costs independently. According to the Vice-President, the company has a wide range of customers in the construction and automotive sectors. And the demand for products of Nippon Steel & Sumitomo Metal Corp constantly growing in South East Asia. This allows you to make the assumption that buyers will not deter a new quote.
Earlier, the company reported that their main supplier is an Australian company FOB raised the price to 92,4 up to $ 200 per ton. Which in turn leads to an increase in production of steel production in 95−96 dollars per ton.
However, according to analysts, the plan is unlikely to implement in practice. In the Asian market, now there is a surplus of the product. More realistic to stretch the growth of quotations, not to make any sudden spikes in prices. Yet, forecasts, since the decline in prices for coking coal, in the best case, it is possible by the spring of next year.
Nippon Steel & Sumitomo Metal Corp this year I plan to get one with a half a billion dollars in profits. Although, a recent survey shows that in the best case, the company will get a total 96 billion yen.
Earlier, another Japanese giant JFE Steel has already been said, cut profit targets twice. In the first half of 2016−2017 fiscal years, the three leaders of the metallurgy of Japan worsened the results. This was influenced by a number of factors: the decline in rental prices and the decline in demand for seamless oil and gas pipes. The indirect cause was the strengthening of the Japanese yen against the U.S. dollar. For example, Nippon Steel's profit was 78% lower than expected. Income Kobe Steel decreased by 63%, while JFE Steel has received a negative result. And it is unlikely that the second half of the financial year will be able to change something in the global steel market. Because the price of coking corner, likely to grow. And the excess of exports of steel from China, will not allow the steel prices rise significantly.