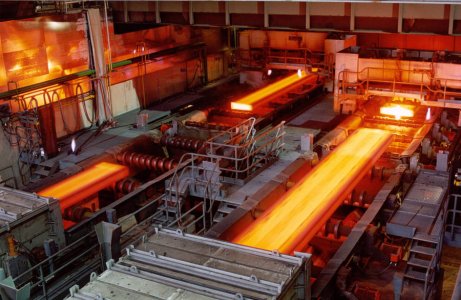 On the background of the growth in Chinese infrastructure and real estate rising prices around the world. And this naturally brings profit growth in Asian production. So, the largest steel producer in South Korea, Posco received the largest quarterly profit in the last three years. Such indicators have forced the international rating Agency Moody's Investors Service to revise the rating company. The Agency changed the Outlook for Posco for the next year from negative to stable.
After the incredible loss last year, this event was a breakthrough. In 2015, the Posco loss amounted to five hundred and fifty million won. This year has already become profitable for production. For the last three months the profit of the plant amounted to nearly six hundred million won, that is five hundred million dollars. This trend can not but rejoice Koreans. Although earlier forecasts of analysts, net profit was expected to exceed the result. But operating profit exceeded all expectations. Her performance was the highest since 2012. These figures indicate that the possible withdrawal of the Korean company with the protracted crisis.
The third quarter of this year Koreans yoy to 663 billion won, i.e. 2.8 times. The increase in the operating profit grew by 86.3%, which in monetary terms amounted to 1,006 Tril. out. Despite this, revenue declined by four percent — 10,727 Tril. out.
Pasco increased production of carbon steel by 0.9% per year, and by 8.8% compared to the previous quarter.
The company's profitability has increased significantly due to increase in sales. Besides, recently the company undertook a major restructuring.
If the company will maintain this momentum until the end of the year, steel production will amount to 37.2 million tons. This is almost 1% lower than last year.
Since this year, steel prices rose by almost 40%, from stagnation to make it and other corporations. Thus, the company Baoshan Iron & Steel Co. got the biggest profit for the first time since 2012. This economic growth second biggest manufacturer of China, indicates a positive growth in the economy as a whole. Another major manufacturer from India — JSW Steel Ltd, also reported a high income.
At the moment, profit growth of major companies in the world speaks about the possible withdrawal of the entire industry in the coming year.