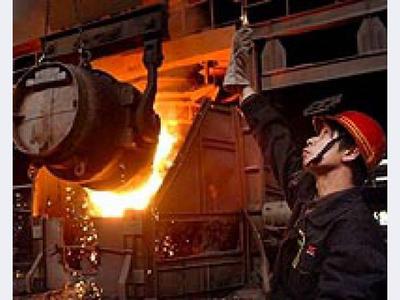 Representatives of the Chinese public sector economic planning announced that the planned reduction in steelmaking capacity finished ahead of schedule. In General, the reduction affected forty-five million tons of capacity.
The Secretary-General of the Commission Whether Pumin, said that the goal of reducing capacity in the metals sector.
In addition, China planned to reduce 250 million tons of capacity in the coal mining industry.
All this is due to the commitment of China to reduce steel industry capacity to 100−150 million tons. The implementation plan should be completed until 2025. And, it seems, the leadership of China seriously intends to implement its intentions.
Now, Korea is a leader in aluminium production and steel production. And a program to reduce capacity was adopted in the summer. Reduction touch surplus production and getting rid of outdated production units.
This year steel production in China has significantly declined. So for the first half of the production decline amounted to 1.4% in relation to last year.
If Puming sure that the government will continue to invest in key sectors of the economy. The Secretary-General reported that the Chinese government has already approved fifteen infrastructure project. For their implementation will be allocated approximately thirty-two billion dollars. In the future, the Chinese government will continue to invest in key sectors of the economy. The main part of the funding will be spent on pipeline projects and agricultural infrastructure.
But exports from China, regardless of the reduction in capacity will be at a high level. Because the reduction is mainly in the domestic market. Therefore, these events are unlikely to have a significant impact on the price situation on the world market.
After winning Donald trump on the election of the exchange's continued «fever.» So, the whole week has seen a rapid growth of prices for coal and iron ore. At the end of the week iron ore in Dalian grew by six percent. Now a ton of raw materials worth over ninety dollars per ton. The price of coking coal is eighty-two dollars per ton. And this is two per cent higher than the previous price.
The cost of futures, on average, exceeds the stop price of approximately sixteen percent. It is a signal of further price increases.
Shares of BHP Billiton and Rio Tinto, the largest mining companies in the United States — has risen by twelve percent. Fortescue metals rose in price by seventeen percent.
To restore the balance in the metallurgical market will take a long time.