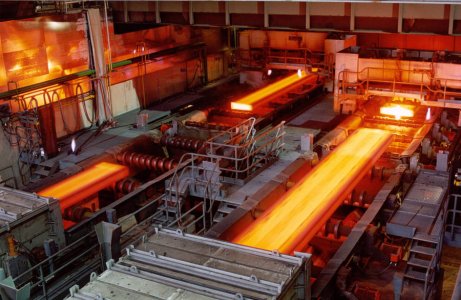 Advisory Committee of industry approved the project for development of metallurgy, the proposed Eurasian economic Commission. The project provided recommendations creates conditions for solving urgent problems in the industry.
Implementation of the proposed measures primarily aimed at stimulating the development of high-tech industries in the region. Also, the Commission proposed that the solution to the problem of excess outdated capacity. And also, the event is able to raise the level of domestic demand. Economic Commission has developed a plan to reduce the share of imports of processed metalloprodukcii.
After approval by the Advisory Committee of the EEC Department of industrial policy Nikolay Kushnarev said: «the Implementation of the recommended actions will create positive effects from the development cooperation of the EAEU member States in the steel industry. This has a positive impact on the development of the processing sector, increase the competitiveness of products and will significantly increase the markets.»
The approved project proposes the main directions of cooperation of the allies in the steel industry. First and foremost, this concerns the strengthening of cooperation. And also, the stimulation of demand for products within the Union. It is assumed and development of scientific and technical cooperation for the development of innovative technologies. In this area assumes the reorientation of the manufacturers. So if you are currently, to a greater extent the manufacture of products of mass production. In the report the Commission is invited to stimulate the production of innovative products of high range.
All proposed activities are aimed at freeing the sector from the protracted crisis. Today the industry has the influx of cheap steel from third countries. Another factor in the decline of the industry is the oversupply of obsolete facilities.
In the case of successful implementation of the project the industry will have a chance to be rehabilitated. However, success will also depend on many external factors. And price fluctuations on the world market of metal products.
Recall, the Eurasian economic Commission — permanent supranational regulatory body of the Eurasian economic Union. The Commission began its work in 2012. Today, the composition of this body includes representatives of Russia, Belarus, Kazakhstan and Armenia.